È da un po' che non vi aggiorno sul proseguimento dei lavori, rimedio subito con un paio di foto.
Inizia a prendere forma il water wag, barca costruita su commissione per un compratore. Già l'anno scorso ne avevano fatto uno, ma a questo ci lavora altra gente.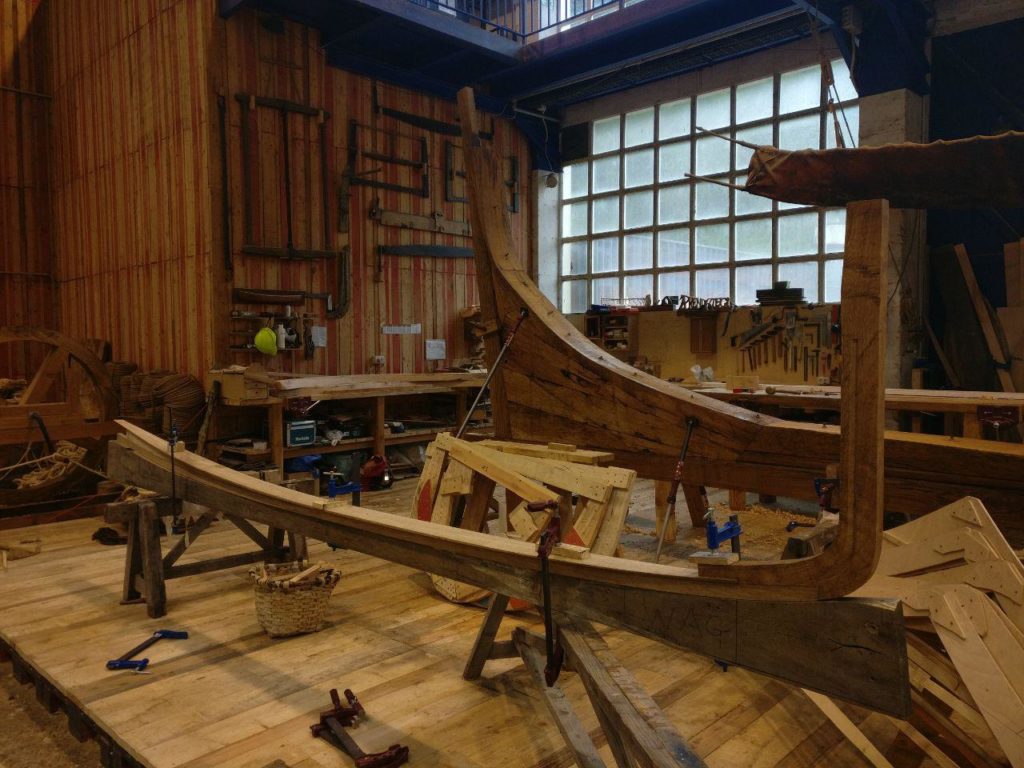 La barca su cui avevo lavorato fino al mese scorso e che vi dicevo essere una trincadura http://acquastanca.eu/2019/02/10/trincadura/ adesso viene chiamata patache.
Su wikipedia c'è una pagina dedicata a questo tipo di barca e si trova un paragrafo dove effettivamente si parla di patatxe che verosimilmente provenivano da Pasaia:
San Juan and San Pedro (1639), Basque and Flemish pataches, respectively, belonging to Juana Larando, the corsair widow from Donostia-San Sebastian, pillaged ships off the coast of France and in the English Channel.
Ordinate sbozzate

Si inizia con l'assemblaggio
Il terzo gruppo è il mio, ma questa settimana non ci ho lavorato. Si prosegue col fasciame, ad ogni modo.