We launched the boat today! I am so happy, and tired, and proud, and relieved.
I know you are eager to see the pics of Laguna in the water, but let me first talk briefly about the last week of work.
Of course we started working on Monday again, we had no time to loose. First step: bilge paint.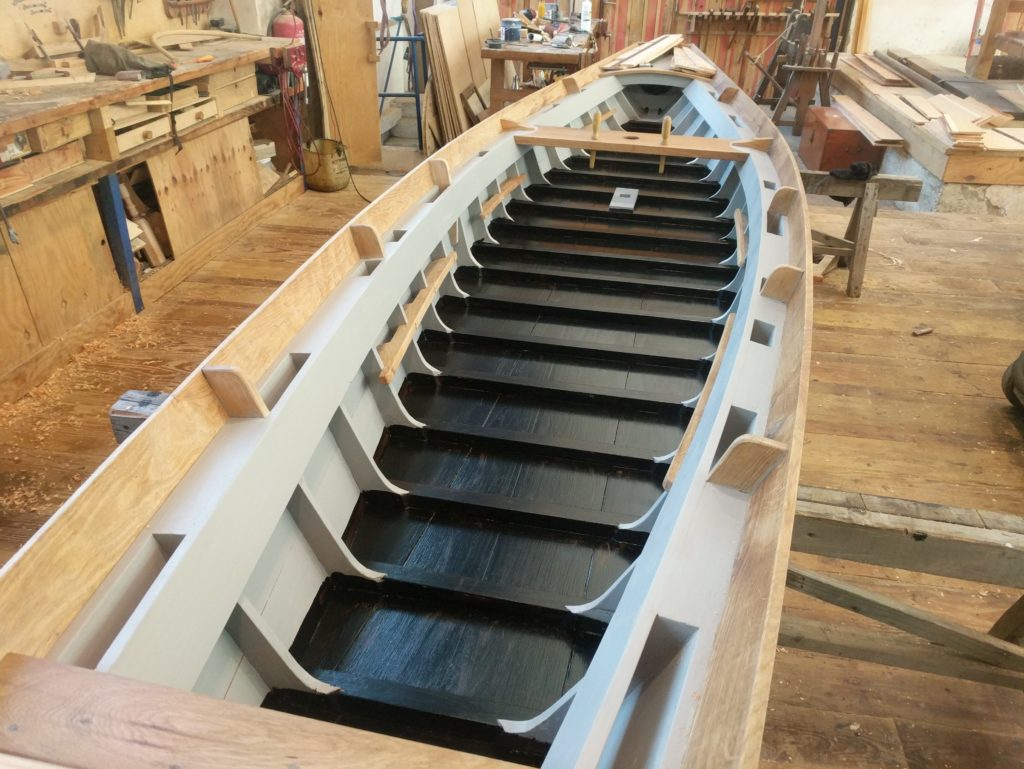 Then was the time to draw the waterline and paint the sides. At the end, we will find out that the line should have been lower at the aft and higher at the bow (maybe -4cm and +4cm, respectively).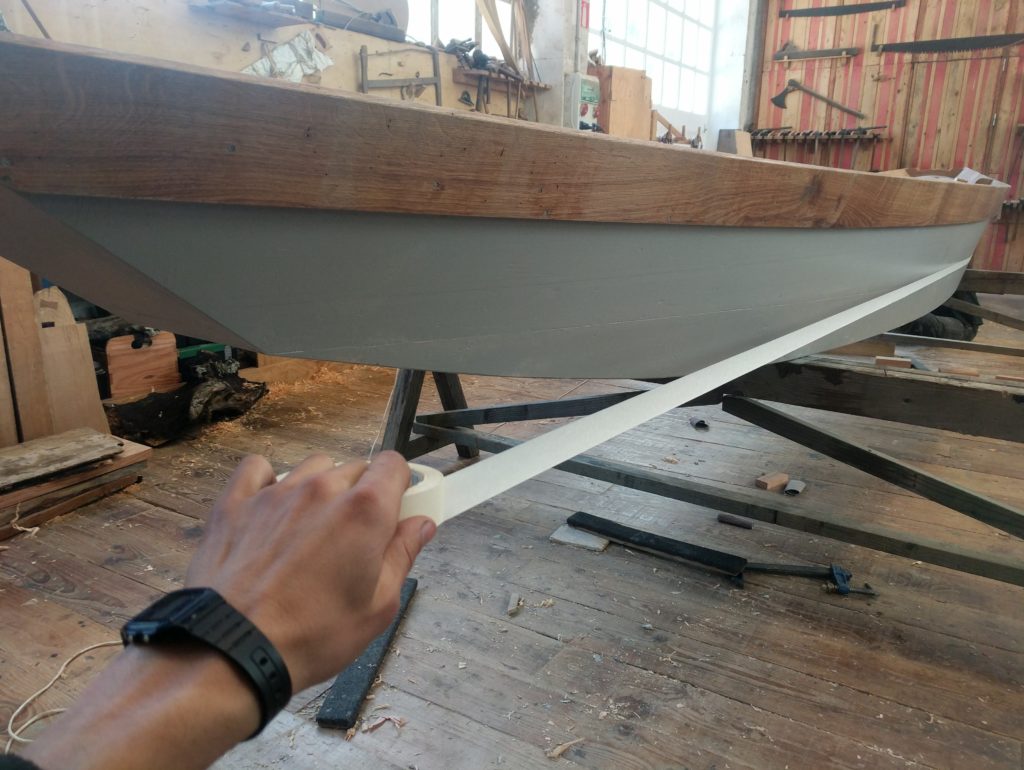 The bilge paint dried pretty fast, so we could soon start working on the floor boards. Again, we chose to build them the traditional way, instead of using marine plywood. The parts are held together by clunched galvanized nails.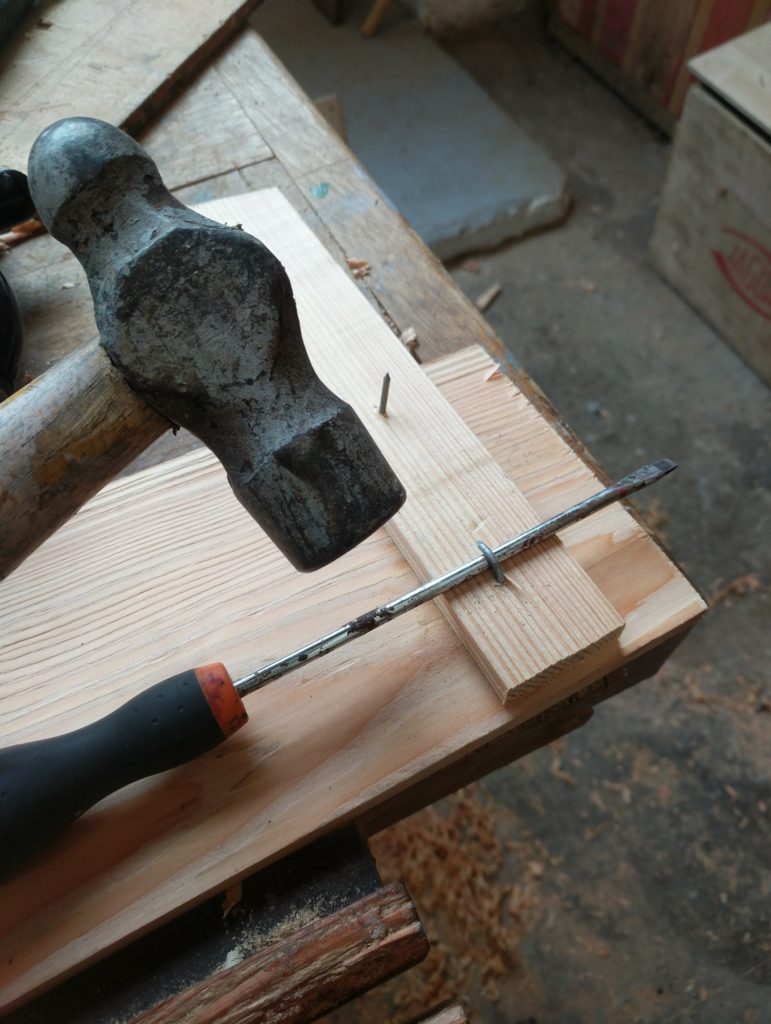 When ready, we painted them two coats of primer, plus two coats of the same paint we used for the interior of the boat. In aftertought, maybe they're too whitish, but there is not much sun here anyway 😉
They resulted to be quite slippery, so we are thinking of adding one more coat of white with some sand (I heard they use sugar sometimes for this, I'll look into it next week).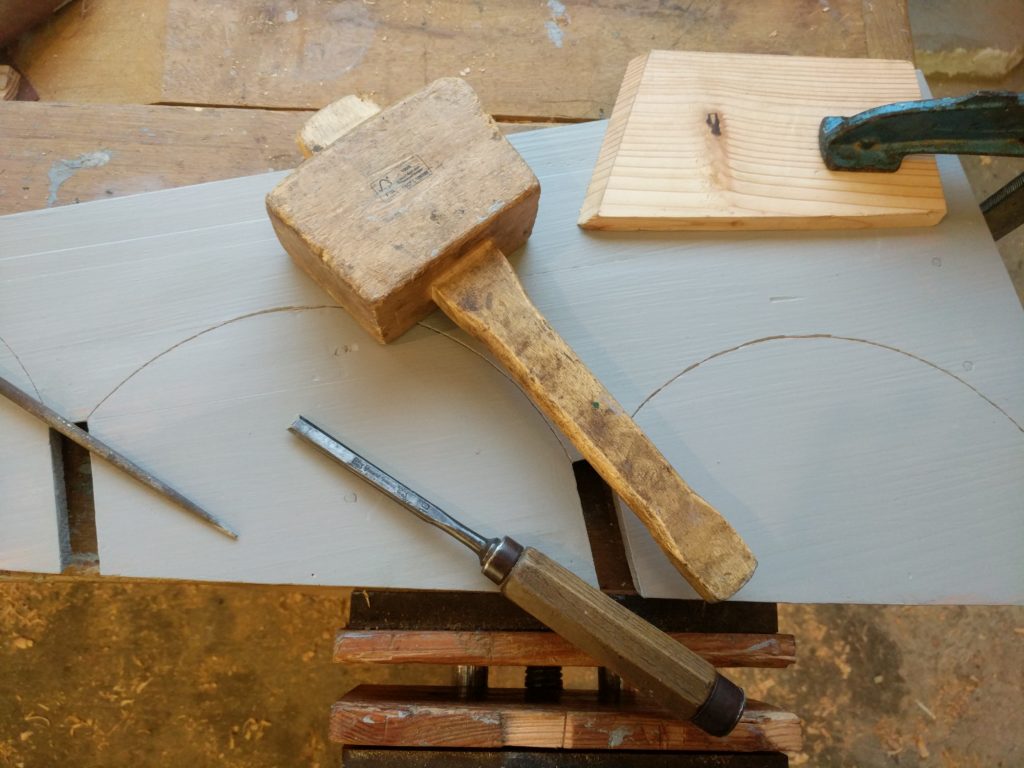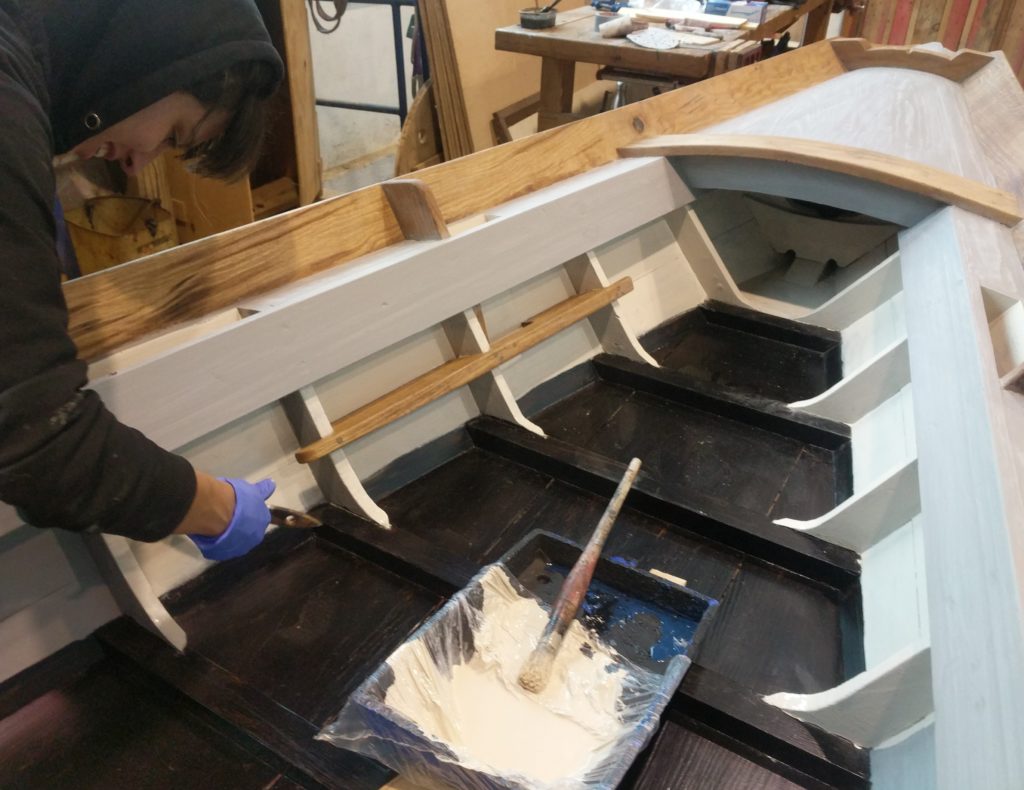 For decks and gunwale after much thinking (green? blue? yellow?), we finally chose yellow and I'm very happy we did. It looks great.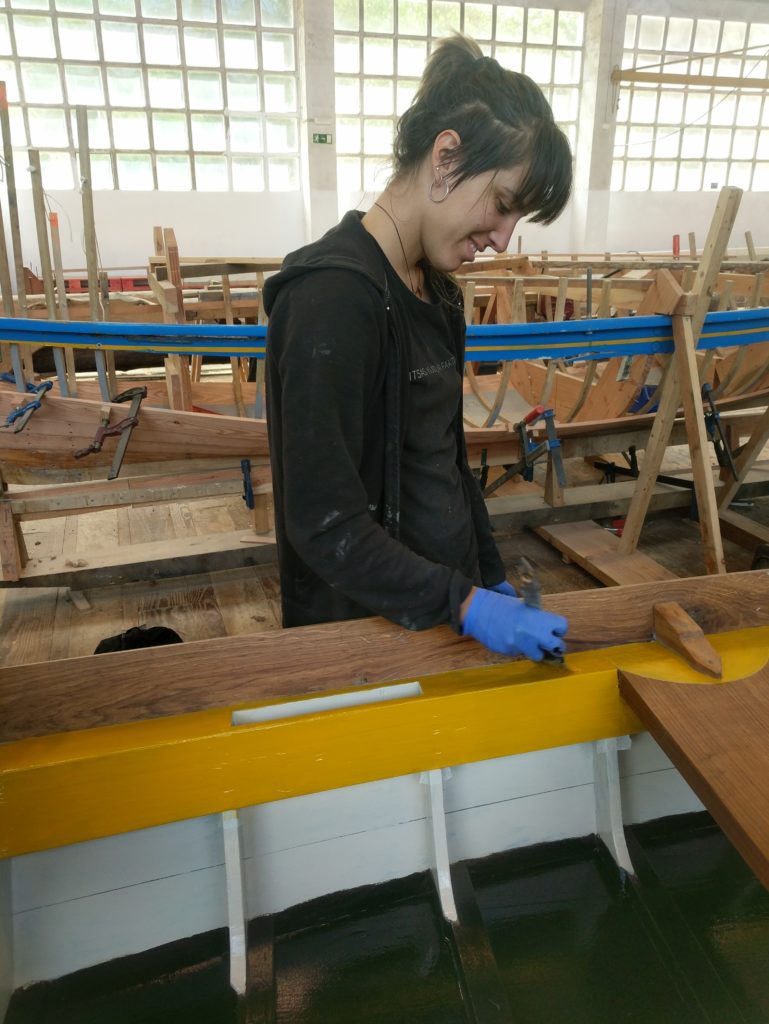 Since the boat has a name, we decided to carve it on the transom. This is not traditional, but we liked the idea of having the name visible. The sides are really too low on the water to write something on them.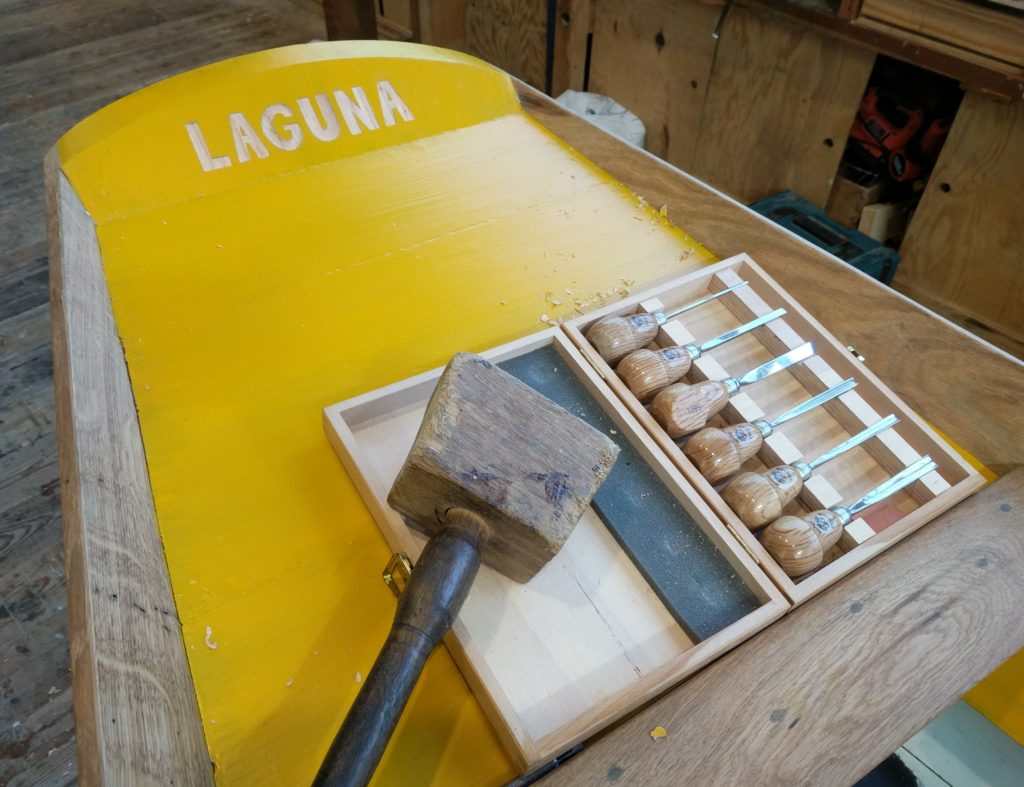 Some black antifouling finished the job. Usually in Venice they put two coats on the bottom planks and three on the sides, because since they are more exposed to sunlight normally have more growth of marine life.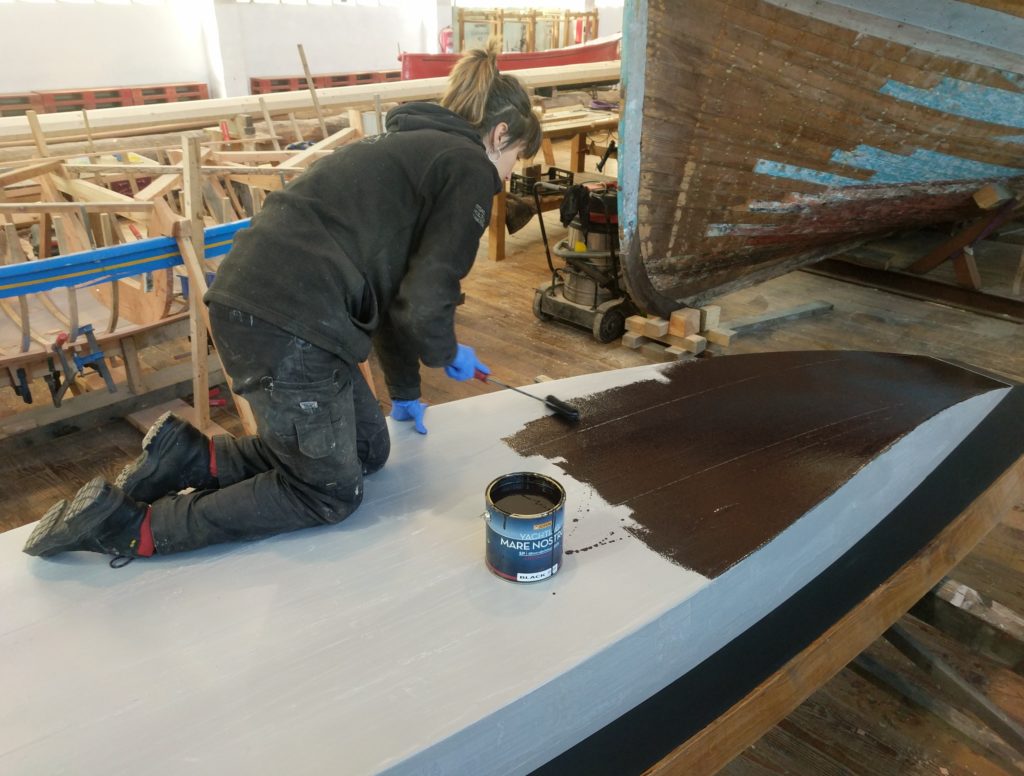 And here is the boat in all it's beauty, actually still waiting for the second coat on the floor boars to dry (you can see them on the bench on the left).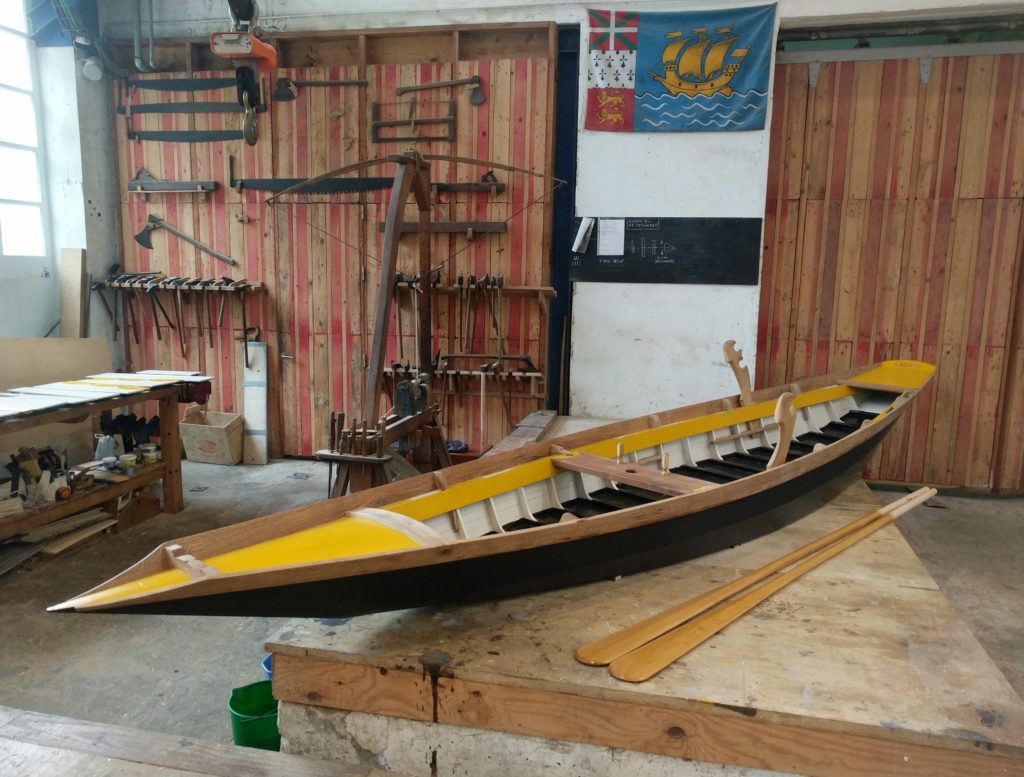 We even had some extra time to find and old mast that was lying around and borrow the smallest sail we could find.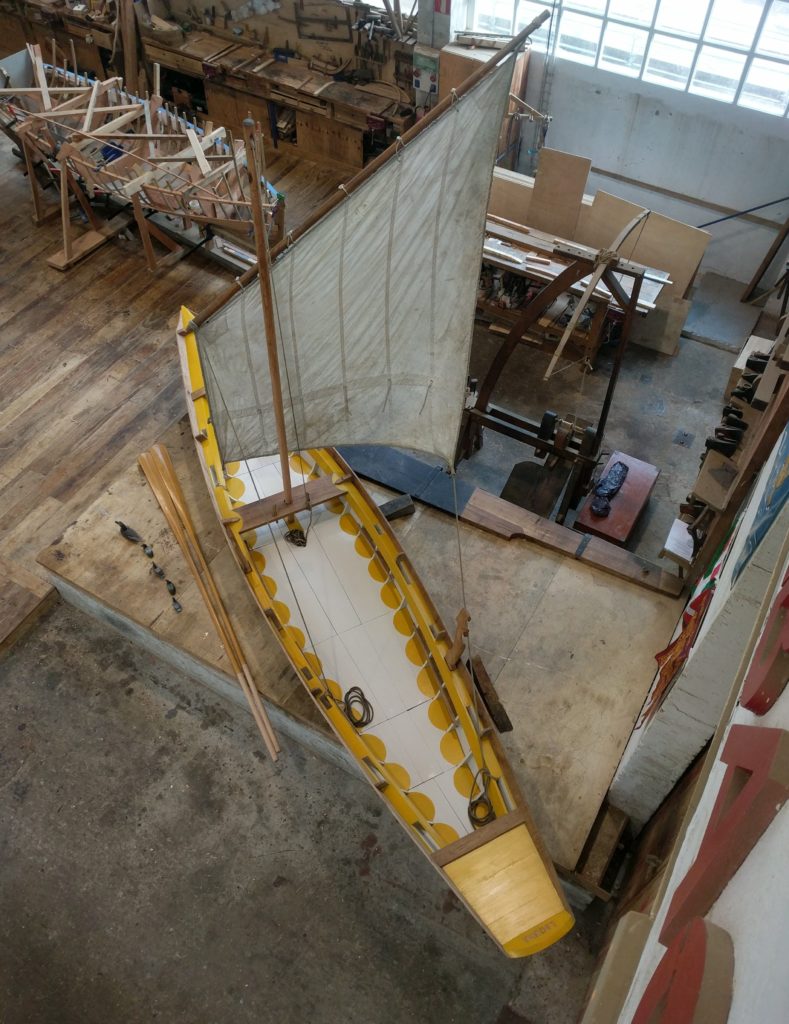 Here we are, the Saturday of the launching, tired but proud of our work.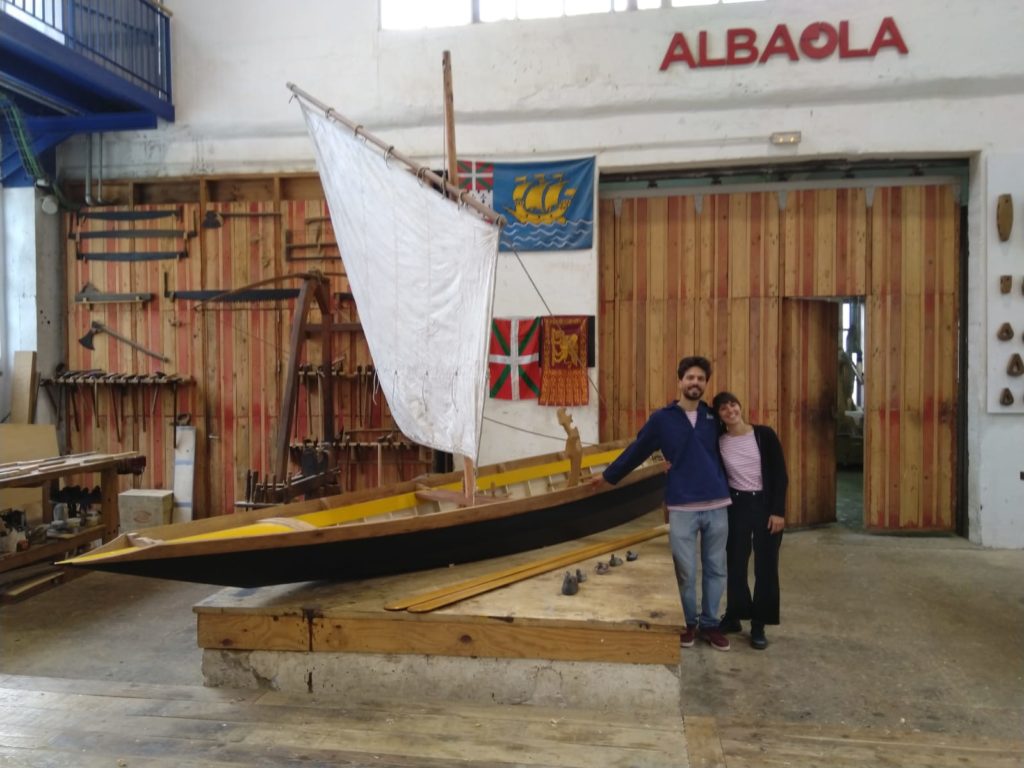 As soon as I get more pictures of the day I will make sure I post them here, for now here are a few for you to enjoy.